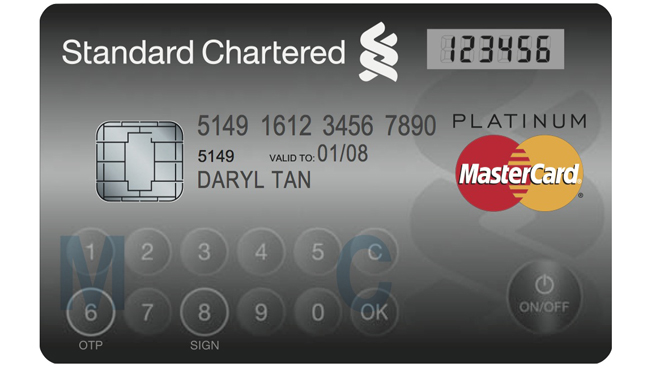 http://www.foxnews.com/tech/2012/11/09/mastercard-launches-new-credit-card-with-lcd-screen-keyboard/#ixzz2ByqHW6el
Today's society offers an incredibly advanced system in terms of financial management. People tend to use credit cards more than cash not only for its efficiency but also for security purposes. If a woman's purse gets stolen, it's much easier to call and cancel all credit cards than trying to retrieve $300 in cash. It's also easier to make transactions, pay bills, and check account balances through a couple clicks on the keyboard due to online banking and financial apps for smartphones.
MasterCard has contributed even more to the innovative financial world with its unveiling of the latest high-tech credit card. The article I found takes a look at the latest technology, elaborating on its amazing features.
This new credit card differs from the old in two ways, its display and numerial keyboard. Together these features act as a calculator. They boost security by allowing customers to provide a numerical password, similar to a pin, to authorize purchases.
This new technology also allows for more possibilities for the future with innovators saying, "….and in the future it could incorporate additional functionalities and be able to  indicate other real time information such as available credit balance, loyalty  or reward points, recent transactions and so on". It simplifies banking functions even more while improving cardholders' number #1 concern, security.
I think an invention like this is much needed. It's far too easy for strangers to get their hands on people's personal financial information today. Customers should be able to make their purchases both online and in person without fear of being the next victim. While the possibilties of banking management have been extremely helpful, they've also eased the opportunities for fraud and stealing. A tightening up of security is exactly what consumers need right now and the high-tech credit card can do just that.