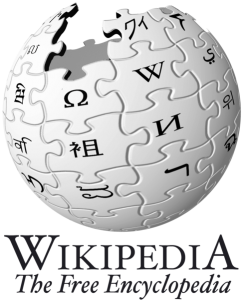 Wikipedia– Jimmy Wales TED Talk. Founder of Wikipedia
There are only a select few moments when my computer is turned off while doing homework. The internet has become an integral part of doing my school work. It is an aid to the questions I don't know and to the phrases that confuse me. Every time I'm stuck on some aspect of my homework, I go straight into Google type out my question.
It is hard to ignore that every time I search for something, Wikipedia is almost always the first or second search result.
In a TED talk, Jimmy Wales, the founder of Wikipedia discussed how this site, with a reputation that borders helpful to unreliable. In his lecture, Wales captures the essence of what Wikipedia is as an outlet allowing, "every single person in the world to be given free access to the sum of all human knowledge."
We all know Wikipedia can be skewed. There are a plethora of teachers and school administrators who label this site with a red flag calling it inappropriate to use for gaining information. And by all means, you can find information that is inaccurate on this site. It's interesting; however, to think that the founder of Wikipedia never supports a claim that the information is truthful, even with all the volunteers that are used to monitor the site. In fact, he labels it as a sum of all human knowledge. What is human knowledge? Is it just what is right or proven, or what we believe? If society as a whole believes in one common theme, does that make it common knowledge?
Does Wikipedia provide us with what the world thinks to be true? With it's free licensing and it's volunteers who manage the site and skim for wrong information, Wikipedia could in some way be a correct indicator as to what the bulk of society thinks about certain topics. Is Wikipedia in fact providing general knowledge to the internet community and if so why is there an army of critics who find the flaws in the system to be a clear indicator that Wikipedia is inappropriate for research and general knowledge accumulation.