Hello All!
This post may seem rather random, but I thought it was a particularly interesting article I stumbled upon (not necessarily from that oh so conveinent website). Please take a look at this link to see what this is all about.
http://www.peta.org/b/thepetafiles/archive/2011/10/25/peta-sues-seaworld-for-violating-orcas-constitutional-rights.aspx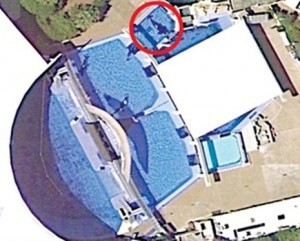 Everyone loves SeaWorld, right? Dolphins doing flips. They even have manatees! When was the last time you saw a manatee? PETA, or People for the Ethical Treatment of Animals, certainly do not love this theme park.
Now, I agree with a lot of what PETA offers, but this I'm not sold on. I'm not against it, per say. I need your help to sway me on one side or the other. Does PETA have the right to sue SeaWorld under the 13th Amendment through charges of "slavery"? Is this going too far into what the constitution has to say?
This article may not seem very relevant to our class, but I found it to be the opposite. We had a conversation about how far the government interferes on our lives, but not so much about people expecting too much out of their government. Americans are all for criticizing the government for not supplying enough resources; "Oh, I don't have enough social security! I want to retire!" Blah, blah, blah. How do we standardize ethics? Clearly we are against the government watching our every move, but maybe to some people that behavior is acceptable. Clearly PETA is against these whales being captured from the wild in order to use them for entertainment. But how who is really right or wrong here?