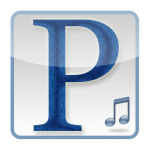 Technology is always changing and sometimes we may not like the changes that are occurring with it. After watching a video on foxnews.com I have come to the conclusion that i am not in favor of this new technological change they say is going to occur in the music business. The video was titled "Death of the Radio." From the title you can pretty much guess what the video is about, yes, radio as we know it, ending.
That would mean no more "terrestrial" radio or satellite radio, instead we would control our own radio by pretty much paying a fee every month to have access to these songs. This type of radio is called streaming radio and a service like Pandora is an example of it. The anaylst says that he thinks this new form of radio will diminish the use of such services like ITunes where we download any particular song we want and we own it. His idea is that we would pay a monthly fee to "rent" the music by paying for a service like Pandora.
Today we have gotten used to downloading the songs that we want and owning them ourselves, but what if that idea of purchasing our own music diminished just like the use of cassette tapes or even CDs? If this change were to occur in the music industry would you switch to listening to streaming radio or continue to buy your own individual songs on Itunes? Do you think that this switch to streaming radio would diminish services like Itunes? And do you think that this form of radio is more convenient than services like Sirius Radio and do you think that this form of radio will soon be the only type of radio available in cars?